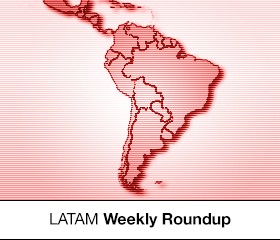 This week's LATAM RoundUp brings the latest information of the WPP Group buyout in Brazil with the acquisition of Jüssi; Class C mobile broadband data; Buscapé's new CEO; and the exclusive piece by Edmardo Galli, general manager LATAM, IgnitionOne, about Internet go Things.
WPP Group announces second acquisition in two weeks
The WPP Group buyout in Latin America was consolidated this week with the announcement of the acquisition of Jüssi, programmatic media and performance marketing agency in Brazil — incorporating the 120 people that are part of their staff. The value of the deal was not disclosed.

Jüssi, which was founded in 2010, will have its brand maintained, and the agency will be part of Ogilvy network alongside Ogilvy & Mather, Principal Negócio, David, Nine, Etco, and Foster. Among the clients that come together with the acquisition are big companies like Amazon, Decathlon, Fnac, and Terra Networks.
According to WPP, the group is focusing on the investment to enhance their presence in digital technologies, a sector they see as having increased growth.
WPP's revenues in Brazil are around USD$600m, comprising 7,000 employees.
Class C avoiding mobile broadband
Data from a recent research from TVxtender reveals more details about Brazilian middle class, as known as 'Class C'. The segment calls attention for Latin American marketers and advertisers due to its high consumer power.
The research shows disappointing data related to mobile broadband consumption — although Class C represents 54% of Brazilian internet users, the use of mobile data is way below the average.
According to the research, 71% of Class C are "less likely" to connect using mobile data, and 53% prefer to use a desktop at home or at work for browsing. Mobile is preferred only for quick tasks, such as social media and messenger apps.
The study was made based on data from 94 million people in Brazil, through TVxtender's platform and external data providers.
Buscapé has a new CEO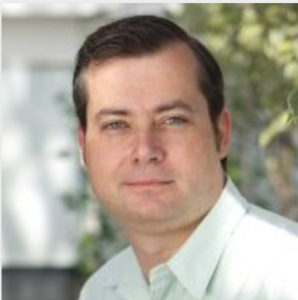 Romero Rodrigues, CEO, Buscapé, announced he is stepping out of the company in a piece published in his LinkedIn account. He also appointed Rodrigo Borer (pictured left), who has been in the company since 2008 (and leading Brazilian operations since 2010) to replace him.
According to the piece, Rodrigues will participate indirectly with guidance and consultancy. He does not reveal what are his next steps.
In his piece, he comments all the difficulties of founding the service of comparing retailers' prices in Brazil. "Retailers were resistant in sharing their price lists with us for publishing in the internet, to allow the consumers a comparison among competitors. They used to hang up the phone on us", Rodrigues writes. Read the full piece here (In Portuguese).
Rodrigues' statement is on his LinkedIn page (in Portuguese).
'Internet of Things' can change the ad world
In an exclusive piece for ExchangeWire Brazil, Edmardo Galli, general manager LATAM, IgnitionOne, projects a great use of new sources of data when the region develops a market for new devices. According to him, non-conventional objects like shoes, lamps, and even litter bins, will have smart platforms which not only will represent another set of services to the consumers, but also provide more knowledge of habits and even help users to adopt a more environmental-friendly way of life — for example, helping people to reduce energy consumption and domestic waste.
His full piece can be read here (In Portuguese).